Chinese chip output increases by 3.8% in April, first monthly growth since January 2022

05-17 16:35
By Kate Yuan
(JW Insights) May 17 -- China's IC output reached 28.1 billion units in April, up 3.8% over the previous year, according to the data released by the National Bureau of Statistics (NBS) on May 16. This is the first monthly uptick in 16 months since January 2022, reported South China Morning Post.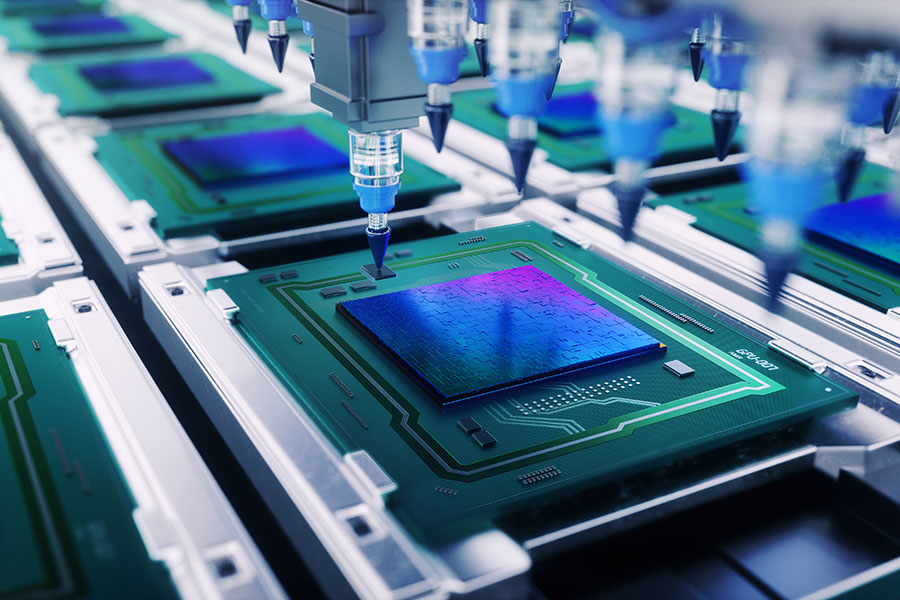 In April, the "output growth" of industries with an annual turnover of more than RMB20 million ($2.9 million) - a rough measure of the country's industrial activities - increased 5.6% year on year, marking the biggest monthly increase since last October.
The increase came after March output recorded a decline of just 3% from a year ago, compared with the 17% year-on-year drop in the first two months, pointing to a recovery in chip production in the world's largest semiconductor market.
The uptick in output comes at a time when China's chip imports from South Korea and the Taiwan region have plunged. In the first four months of the year, China's total IC imports shrank 21% from a year ago to 146.8 billion units, according to data released last week by the General Administration of Customs.
As the US moved to tighten restrictions on China's access to advanced semiconductor technologies and equipment, China has shifted to producing more legacy chips to meet domestic demand from carmakers and home appliance manufacturers.
Local governments in China - including Nanjing and Suzhou in eastern China's Jiangsu Province - have offered lavish subsidies to semiconductor-related firms. The government doled out more than RMB12.1 billion ($1.73 billion) in subsidies to 190 domestically-listed semiconductor companies in 2022, said the SCMP report.