JW Insights releases report on global trade control for the second quarter of 2023

05-17 17:20
By Gabby Chen
(JW Insights) May 17 -- JW Insights released a report on global trade control for the second quarter of 2023, providing insights into the dynamic monitoring and prediction of export controls.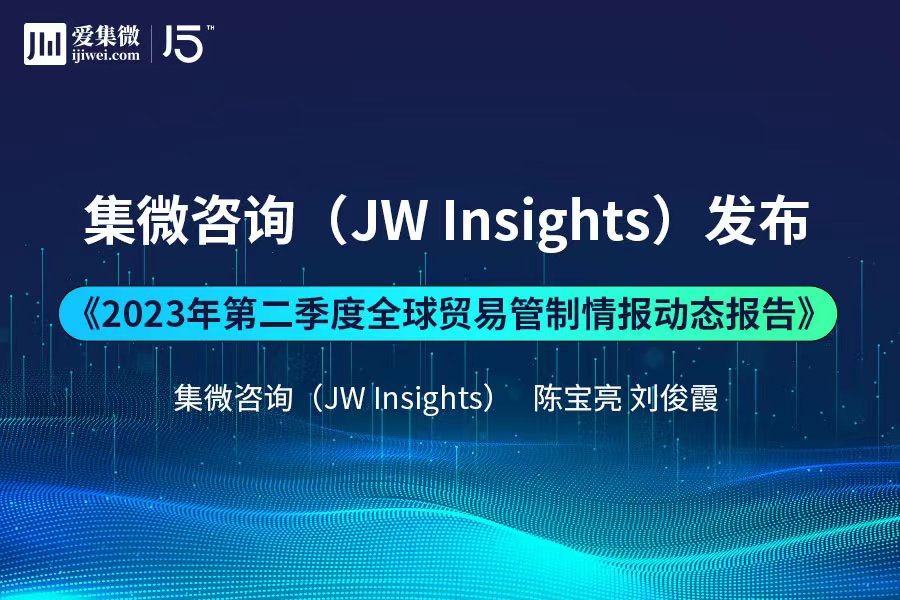 According to the report, the US is expected to intensify its scrutiny of foreign investment controls and impose new restrictions on the new energy battery sector in 2023.
The report highlights that the US is highly sensitive to Chinese new energy battery companies, such as the battery giant CATL. While specific sanctions are yet to be imposed, measures limiting market access for these companies and their upstream material suppliers are gradually taking shape.
The US government has identified specific areas in 2023 for targeted measures, including AI sanctions, EDA restrictions, quantum computing, and the emergence of new battlefields in biotechnology and renewable energy, among others.
In 2022, the US witnessed significant changes in export control regulations. These modifications have created a complex regulatory landscape, making accurate forecasting of future export control events crucial for businesses to manage risks effectively.
JW Insights is the leading Chinese consulting service for the country's semiconductor and ICT industries. The detailed reports are available on its official website and app in Chinese.