GACC: China's chip imports drop 21% from January to April due to the US export ban and self-reliance push

05-30 15:45
(JW Insights) May 30 -- China's imports of semiconductors fell 21 percent to 146.8 billion units in the first four months of the year, experiencing a 26% decline in value to $105.6 billion, showed latest data released by the General Administration of Customs of China (GACC), reported Yicai Global on May 29.
This decrease can be attributed to the imposition of US export restrictions and China's stepped-up efforts toward self-reliance.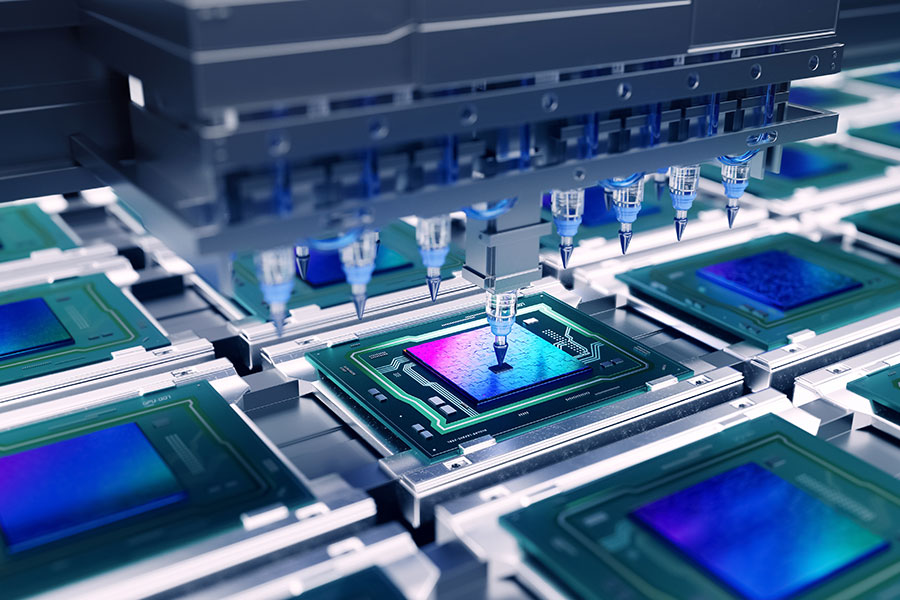 On October 7 last year, the US enforced new rules to restrict China from accessing advanced computing chips, developing and maintaining supercomputers, and making advanced semiconductors. Companies using US-made tools and components were also prohibited from selling high-performance chips to China.
Zhao Xiaoma, a partner at China Insights Consultancy, said, "The US government adopted end-use controls against China's semiconductor manufacturing industry in the regulation act it enacted, including bans of exports of any goods restricted by the Export Administration Regulations to entities in Chinese territory that make chips of a specific performance specification."
"Even chips for NAND flash memory and dynamic random-access memory are restricted, which causes short-term pain to some extent," Zhao said. "External restrictions force Chinese semiconductor suppliers to accelerate the realization of home-made products."
China has shifted development to make more conventional chips to meet the needs of carmakers and white goods manufacturers. Chipmakers Loongson(龙芯中科) and Phytium Technology(飞腾) have introduced various central processing units based on independent or open-source structures, applied in educational facilities and internet firms.
Yangtze Memory (长江存储YMTC) has achieved mass production of a 64-layer 3D NAND flash memory with a capacity of 256 gigabytes, while in the analog and mixed-signal field, Hua Hong Semiconductor(华虹) and UNISOC(紫光展锐) have also become self-sufficient in some product types.
Sales by Chinese mainland chip designers, including integrated device manufacturers and fabless firms, rose 5.3 percent to $54.3 billion last year from 2021, according to data from chip research institute ICwise. The local chip industry kept growing last year despite the global sector entering a downward cycle, with China's chip design industry likely to be worth over $100 billion by 2027.
Overseas suppliers have begun to feel the pressure as China's chip imports fall. South Korea's Samsung Electronics posted its lowest quarterly profit since 2009 in the first quarter of this year after earnings tumbled 86 percent from a year ago, the Suwon-based firm said in its most recent financial report. Operating profit tumbled 96 percent. US chipmaker Qualcomm's net profit sank 42 percent in the three months ended March 25, while revenue dropped 16.9 percent.
The US Chips Act's restrictions stymied supplies of advanced process chips for use in China, including for fifth-generation networks, cloud computing, and artificial intelligence, impacting downstream users.
Experts noted that the US had been increasingly restricting China's imports of high-end chips since 2020. Less than 5 percent of these semiconductors are supplied domestically, which has affected the research and development progress of related Chinese firms to a degree, said the Yicai Global report.
(Chen HX/Li PP)