JW Insights: Chinese semiconductor equipment and component suppliers will benefit from more domestic substitution trend

06-07 16:20
By Li Panpan
(JW Insights) Jun 6 -- Chinese semiconductor equipment and component suppliers will benefit from the trend of domestic substitution, said Chen Yuenan, director of JW Insights Consulting Division, at the first Semiconductor Manufacturing Summit on June 2 in Xiamen, southeastern China's Fujian Province.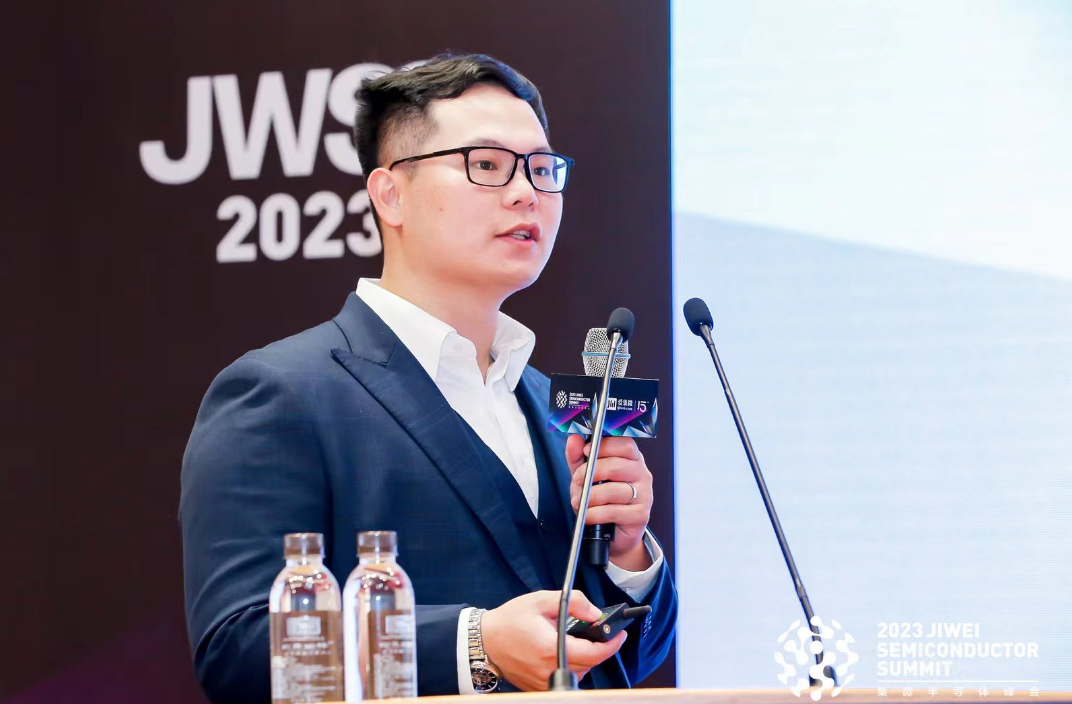 Chen's speech is themed "China's Semiconductor Equipment Development Trend under the New Situation" with following findings:
Data shows that global semiconductor equipment sales in 2022 reached $107.65 billion, a year-on-year increase of 5%. By region, China has become the world's largest semiconductor equipment market for the third consecutive year, with $28.3 billion of semiconductor equipment investment in 2022.
China's semiconductor equipment depends on imports. The domestic self-sufficiency rate is only 11% in 2021, judging from equipment purchase data of fabs in China. Those fabs are actively expanding production, opposite to the downward trend of global semiconductor capital expenditures. With more export controls by other countries, the demand for domestic-produced equipment is expected to increase significantly.
Although the expansion of the leading foundries has been adjusted in China, the overall pace of expansion is strong. The new production lines of Chinese fabs such as SMIC, CR Micro, SwaySure (昇维旭), and PXW Semi (鹏芯微) are all in regular construction and will drive the strong growth of front-end wafer fabrication equipment in China.
Whether it is the primary or secondary market, semiconductor equipment has become a key target in China's capital market and interest in materials and equipment increased significantly. Meanwhile, IC design was still the focus of market investment in 2022,
In the first four months of 2023, 11 Chinese mainstream fabs, including YMTC and HLMC (华力微电子), have opened bids for a total of 100 pieces of equipment. Among them, 42 were from Chinese manufacturers.
Chinese semiconductor equipment suppliers achieved an increase both in revenue and gross profit margin. JW Insights data shows that the total revenue of 16 listed Chinese semiconductor equipment companies has increased from RMB4.1 billion ($575.32 million) in 2017 to RMB33.5 billion ($4.70 billion) in 2022, with an average compound growth rate of 52%. They include NAURA Technology (北方华创), AMEC (中微公司), and ACM Research (盛美上海).
Advanced packaging is driving the innovation of packaging and testing equipment, and Chinese packaging equipment is expected to take this opportunity to achieve better results than others.
The market of semiconductor components has also shown a steady upward trend benefiting from the growth of the global semiconductor industry. By region, China's IC parts market has increased from RMB14.5 billion ($2.03 billion) in 2016 to RMB66.1 billion ($9.28 billion) in 2021, with a compound annual growth rate of 35.45%, significantly higher than the global level of 19.72%.
However, in 2021, the sales revenue of Chinese IC components was only RMB7.8 billion ($1.09 billion), accounting for about 12% of the domestic market.
Currently, the market space for single-component products is small, with a meager penetration rate for Chinese manufacturers. So they have excellent market opportunities, supported by state policies and the strong will of Chinese equipment suppliers to promote localization, said Chen.
The Semiconductor Manufacturing Summit on June 2 was part of the 7th Jiwei Semiconductor Summit (JWSS) held on June 2-3 in Xiamen, co-organized by JW Insights - China's leading consulting agency on semiconductor and ICT industries.