JW Insights will be the organizer of the AI Summit at the 2023 Global Digital Economy Conference to be held in Beijing in July

06-07 17:26
By Li Panpan
(JW Insights) Jun 7 -- JW Insights will organize the AI Summit to be staged on July 2 in Beijing as part of the 2023 Global Digital Economy Conference.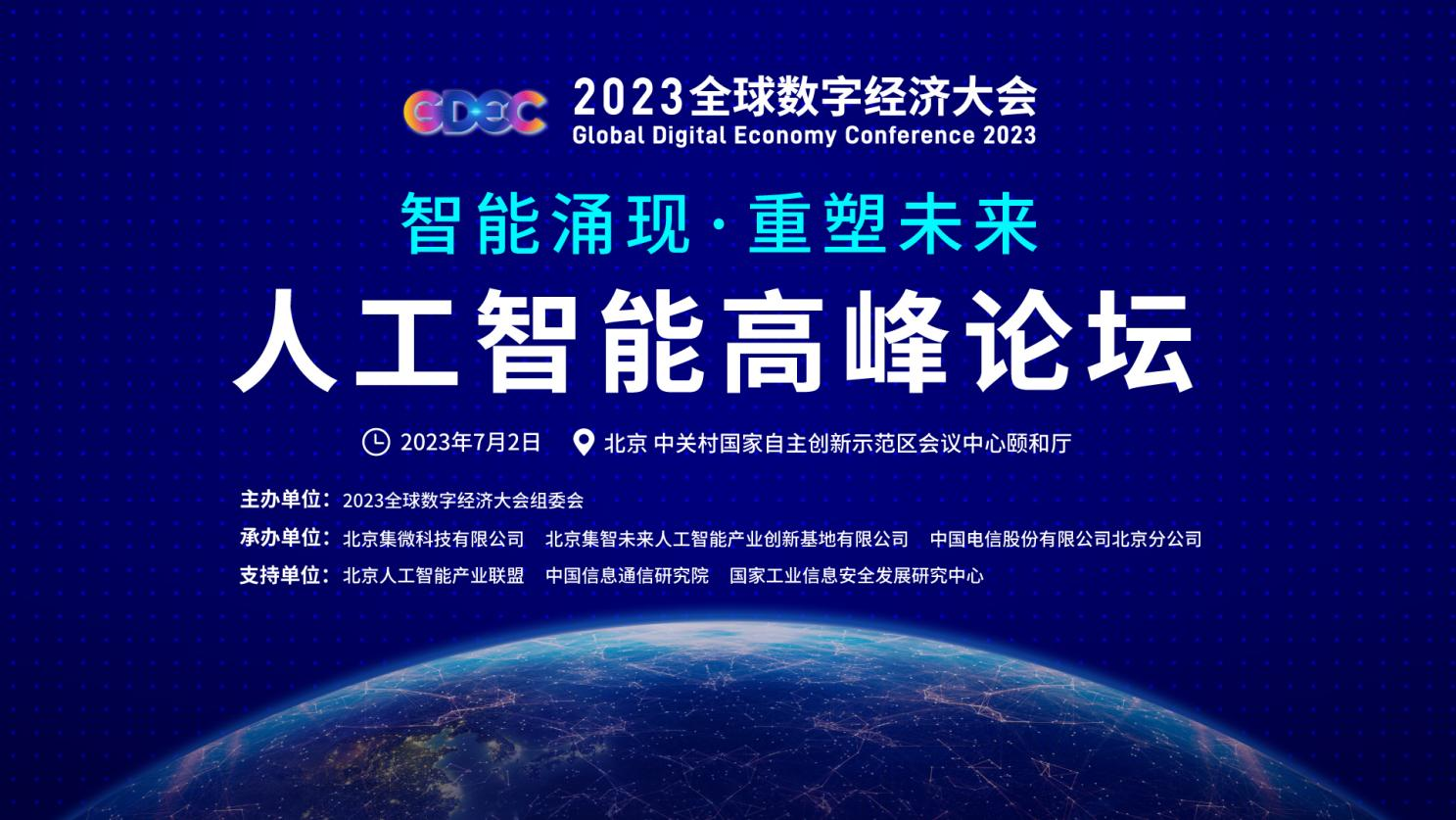 Themed "Data driven development, intelligence leading the future," the 2023 Global Digital Economy Conference will be a major technology event by the Beijing's Municipal Government with endorsement from a series of top-level central government organizations including China's National Development and Reform Commission, the Ministry of Industry and Information Technology, the Ministry of Science and Technology, the Cyberspace Administration of China, the Ministry of Commerce, the China Association for Science and Technology.
As the AI summit organizer, JW Insights will focus on the hot topics of AI large-scale models, and build an international academic exchange and cooperation platform to help upgrade improve China's technology strength in the AI era.
Guests from AI companies, academia, and investment institutions are welcome to participate in the summit, to explore new measures for digital and intelligent development and bring new momentum into the industry.
For further enquire, please contact Mr. Chen
Tel: (+86) 18515273680
WeChat: ch253607325