JW Insights is to organize the 2023 Automotive Semiconductor Ecosystem Summit in Shenzhen this year

07-19 15:40
By Li Panpan
(JW Insights) Jul 18 -- The 2023 Automotive Semiconductor Ecosystem Summit and Global Automotive Electronics Expo will be held on September 26-27 in Shenzhen, southern China's Guangdong Province, announced JW Insights - the organizer.
Sponsored by China Automotive News and China Semiconductor Investment Alliance, the event will expand its scale with an expected 4,000 participants.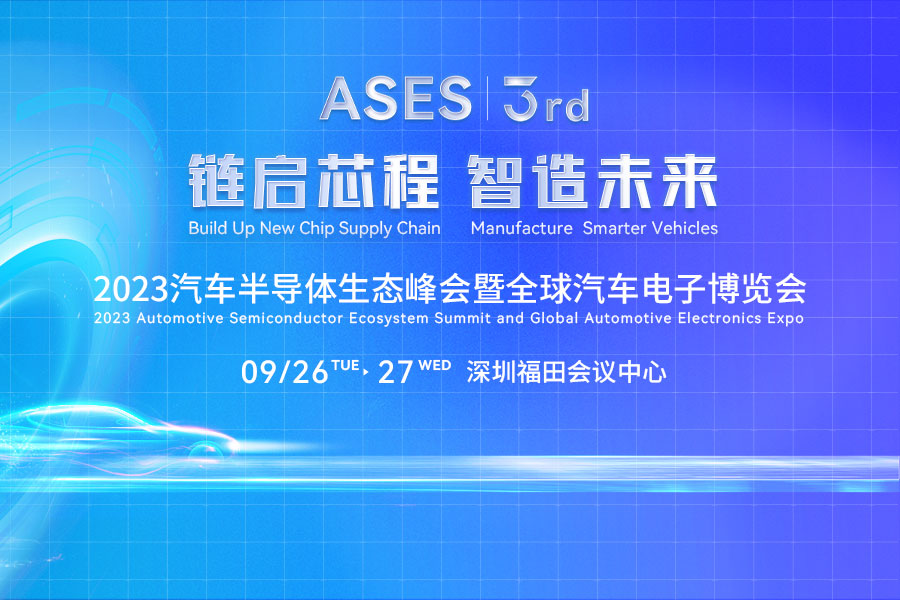 The summit has been held for two consecutive years in Shanghai. It has become a bridge for cross-industry communication in the industry chain for vehicle makers and suppliers of parts and automotive semiconductors, creating a leading international first-class automotive electronics communication platform in China.
It comprehensively covers the upstream and downstream segments of the automotive industry chain and attracts multiple industry circles such as governments, manufacturing, education, research, application, and investment. It also creates an ecosystem of high-end industry insights, resources, and capital.
In the 2022 event, there were more than 2,000 visitors and many distinguished guests, including top industry experts and scholars from such organizations like the Chinese Academy of Sciences and Chinese Academy of Engineering, and world-renowned corporate executives from BYD, Nio, NXP, Valeo, AMD, Texas Instruments, OmniVision, and others. It had 14 concurrent events, including the Grand Session, forums on technology, investment, and financing as well as automotive electronics exhibition, attracting the participation by nearly 50 leading enterprises and institutions in the industry chain.
In addition to the Grand Session, the technology forums of this year's summit will cover smart cockpit, smart chassis air suspension, investment and financing, powertrain, software-defined automobiles, ADAS and autonomous driving, and automotive chips. In the meantime, events like the Global Automotive Electronics Analyst Conference, Chip Power demo in automotive electronics, automotive electronics ecosystem exchange seminar, face-to-face exchange with experts.
The global automotive electronics expo in this year's summit will be upgraded to cover various fields such as automotive electronics technology, Internet of Vehicles, autonomous driving, new energy vehicles, parts, and testing.
In the past year, China's new energy vehicle industry has achieved rapid development, with the world-leading level in production, sales, and penetration rate. The Shenzhen-Headquartered BYD has become the world's new energy vehicle sales champion.
Along with BYD, there are also many "little giants" and influential suppliers in the new energy vehicle industry chain in Shenzhen with its solid foundation. The city is also one of the essential hubs in China's IC industry and has built up an industrial cluster from design and manufacturing, to packaging and testing, equipment, and materials.