China's Xiaomi boosts its R&D investment and AI efforts, staying on its strategy for higher end market

08-15 16:15
By Kate Yuan
(JW Insights) August 15 -- China's leading tech company Xiaomi plans to invest over RMB100 billion ($13.74 billion) in research and development over the next five years, its founder and CEO Lei Jun announced at its product launch event held on August 14 in Beijing.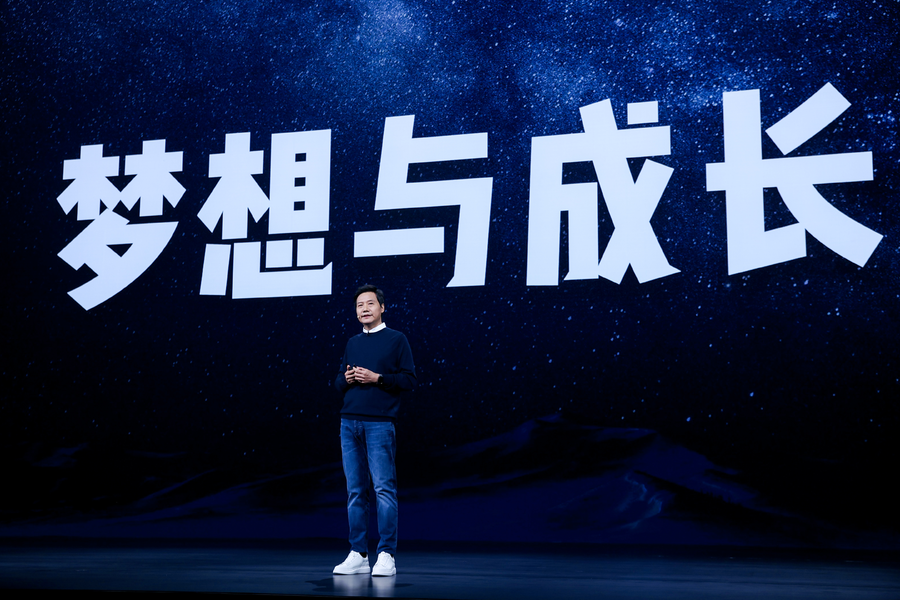 Lei said that he sees the high-end strategy as an inevitable path for Xiaomi and a matter of life and death.
"We will beef up R&D push to grow presence in the premium segment, after years of hard work in exploring how to better sharpen our technological strengths in areas such as mobile imaging," said Lei Jun.
Xiaomi unveiled its latest foldable smartphone at this launch event, the MIX Fold 3 series, in its latest push to expand presence in the premium segment.
Currently, Xiaomi has expanded its technology R&D efforts into 12 fields, including 5G, big data, cloud computing, and AI. Based on intelligent manufacturing, Xiaomi has entered the fields of robotics, unmanned factories, and smart electric vehicles.
The compound annual growth rate of Xiaomi's R&D investment reached an impressive 38.4% over the past six years (2017-2022). Xiaomi is expected to spend over RMB20 billion on R&D in 2023.
As of March 31 this year, Xiaomi's globally authorized patents have exceeded 32,000. Its patent family accounted for 4.1% of the global 5G-standard essential patent families, entering the global top ten for the first time, according to the China Academy of Information and Communications Technology.
"Xiaomi's technological philosophy is focusing on technology fields that have long-term value for human civilization and committing to long-term and persistently investing in them for the long term," said Lei.
He said that the deep integration of software and hardware is the fundamental guarantee for providing users with a unique experience. AI is the future productivity and one of the underlying tracks for Xiaomi's long-term and continuous investment.
Xiaomi founded its AI team in July, 2016. In April this year, the company established a team for the research and development of a large language model. Now it has over 3,000 employees working on AI related research.
"Xiaomi fully embraces the research on AI large language model, and the latest 1.3-billion-parameter model has successfully run locally on mobile phones, with some scenarios comparable to the 6-billion-parameter model running in the cloud," Lei said.
The company's voice-activated AI assistant has been upgraded to support a large language model and will start inviting users to participate in tests from August 14.
Xiaomi's AI technology capabilities now encompass a wide range of areas, including computer vision, acoustics, speech recognition, natural language processing (NLP), knowledge graphs, machine learning, and large-scale models. These capabilities have been fully integrated into multiple business sectors such as smartphones, automobiles, AIoT, and robotics.
In addition, and the Redmi K60 Supreme Edition, its large-sized tablet Xiaomi Pad 6 Max 14, Mi Band 8 Pro, and the new biomimetic quadruped robot CyberDog2 also made their debut at the launch event.