Chinese electronics company Xin An Electrical announces closure after 38 years of operation

08-17 18:08
By Kate Yuan
(JW Insights) Aug 17 -- China's electronics company Xin An Electrical (新安电器) announced to cease operations on August 18, after suffering from reduced orders globally, Securities Times reported.
Founded in 2011, Shenzhen-based Xin An focuses on small household appliances mainly for export. The company's plant was originally established in 1985 and Philips was one of its clients.
The company said in an internal document that "We are left with no other options but to dissolve ahead of schedule due to the combination of the global economic downturn, reduced orders, impact of the global pandemic and worsening business conditions."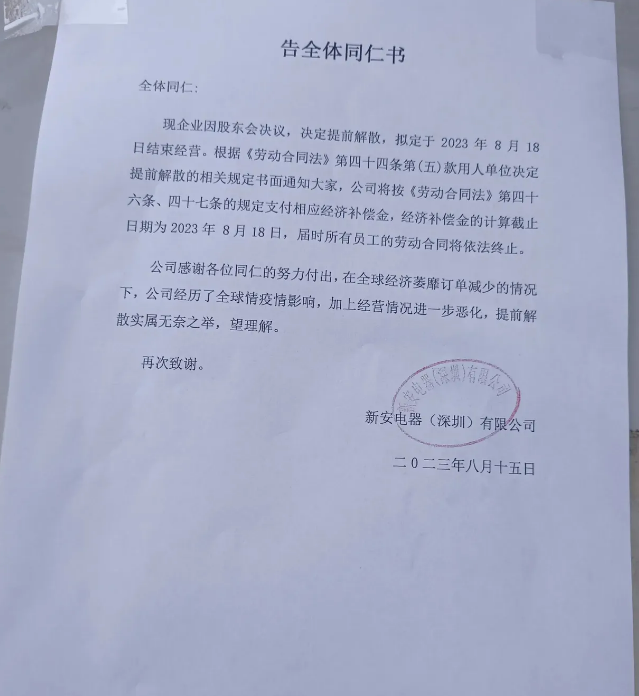 All the employees will get corresponding severance packages in accordance with China's Labor Contract Law, and the calculation deadline for the payments is August 18, 2023, said the company.