Reuters: Beijing Hyundai puts Chongqing plant up for sale

08-24 16:35
(JW Insights) Aug 23 -- Beijing Hyundai Motor has put its plant in Chongqing, southwestern China, up for sale at a starting price of RMB3.68 billion ($505 million) as the South Korean automaker rejigs its strategy in China amid fierce price competition and slowing demand, reported Reuters on August 22.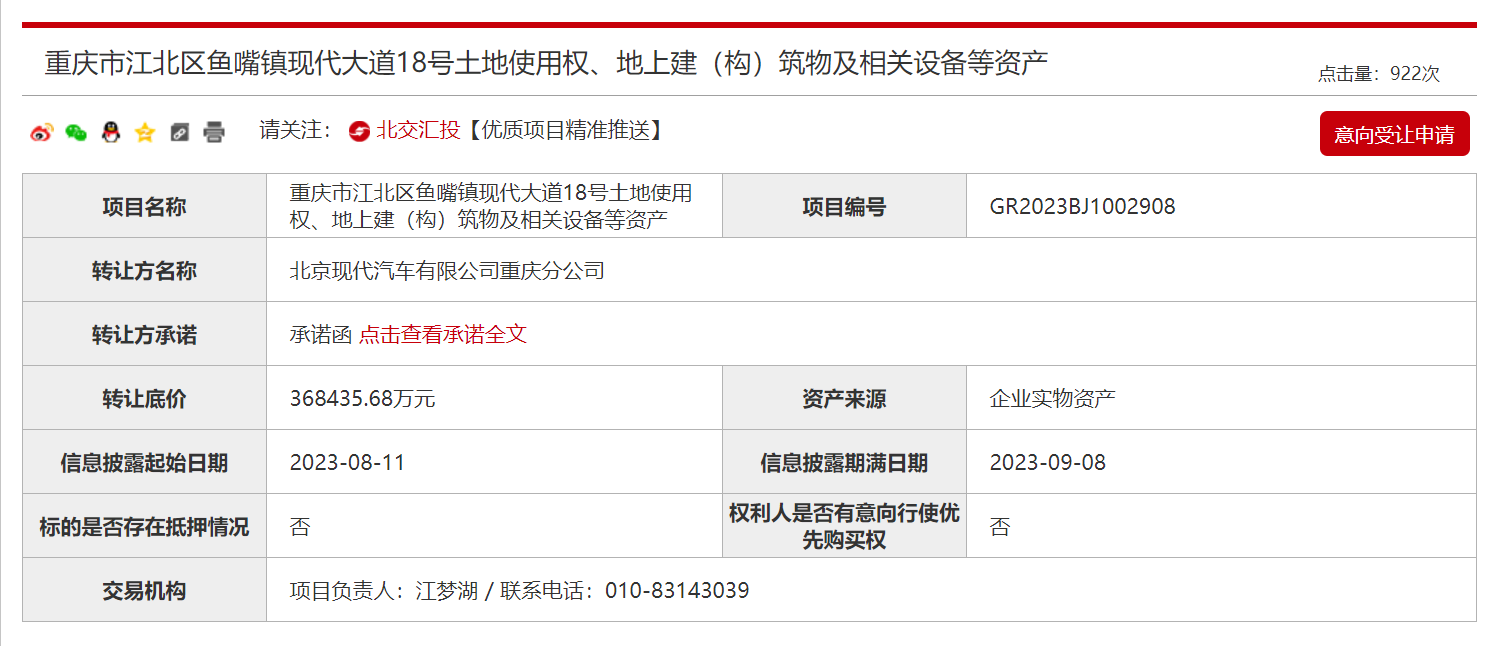 Beijing Hyundai is selling the land use rights, equipment and other facilities belonging to its plant in the southwestern Chinese city of Chongqing, according to a disclosure on the China Beijing Equity Exchange that was published on August 11.
The Chongqing plant, a joint venture with Beijing Automotive Group Co, started production in 2017 with an annual production capacity of 300,000 units.
"Hyundai Motor has been pursuing various measures to improve sales performance in China. We plan to strengthen our efforts to improve profitability through optimizing the operation of our production lineups," a Hyundai Motor spokesperson told Reuters on August 22.
"As of now, buyers and schedule have not been decided," said the spokesperson.
The sale came after Hyundai said in June that it would further restructure its China business to focus on profitability.
Hyundai had five plants in China at its peak and sold one of them in 2021. It plans to eventually operate just two where it will optimize production and use for exports to emerging markets, said the Reuters report.
(Li PP)