Chinese EV giant BYD makes debut at Munich Auto Show with strong EV lineup

09-06 15:10
By Greg Gao
(JW Insights) Sep 5 -- BYD, China's leading manufacturer of electric vehicles (EVs), unveils a full spectrum of electric passenger car innovation to European consumers at the Munich auto show, also known as the Internationale Automobil-Ausstellung (IAA), Europe's largest auto show on September 5.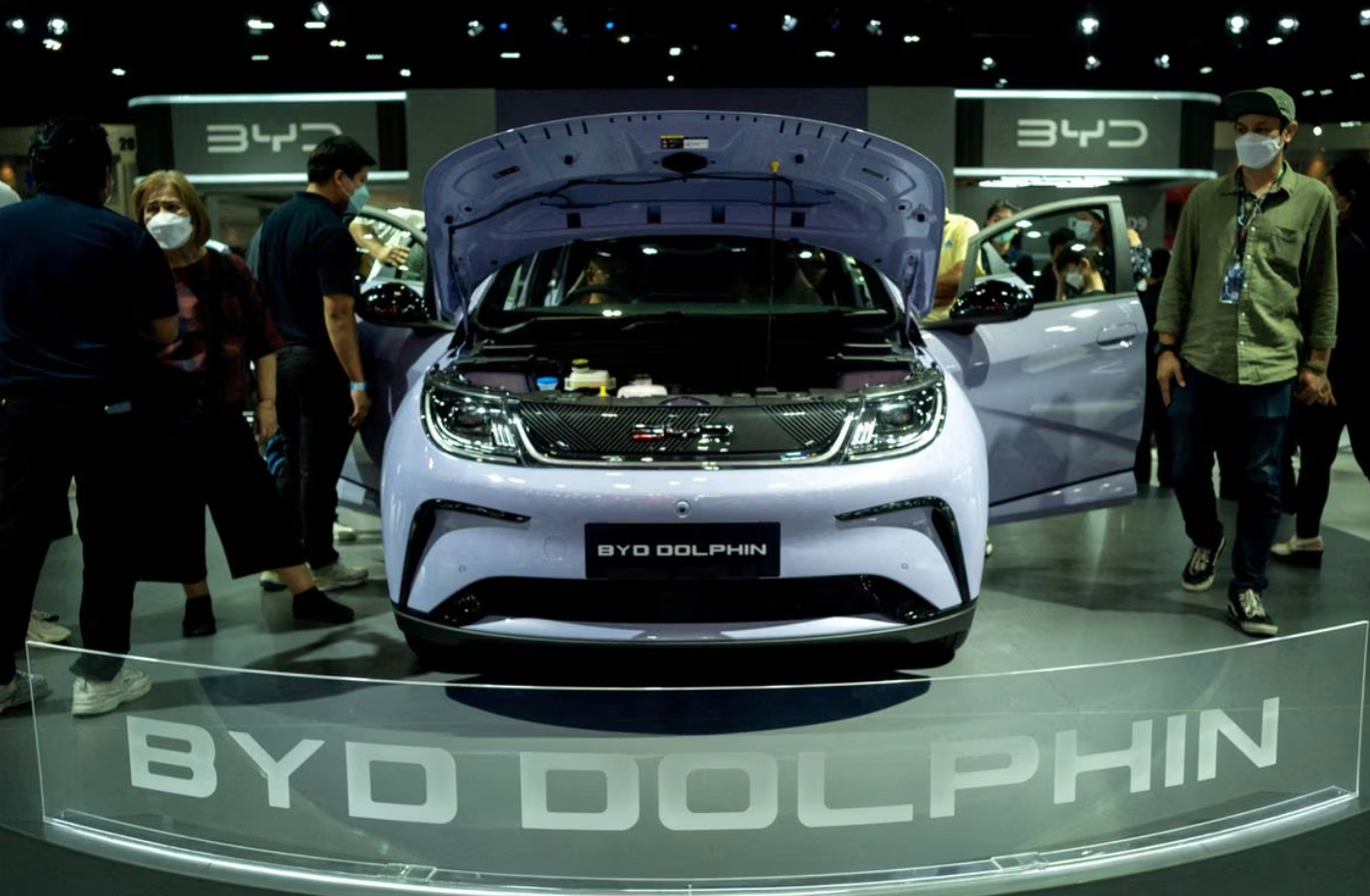 BYD showcased its all-electric lineup with pioneering EV technologies, including models of compact sedan Seal, Song PLUS EV Championship Edition SUV, Yuan PLUS SUV (marketed as BYD ATTO 3 overseas), Dolphin hatchback, Han, a full-size/executive sedan (E-segment) and DENZA D9, a luxury MPV.
Its compact sedan Seal has officially been launched in the European market, offering two versions with prices of €50,990 and €44,900, significantly higher than its starting price of RMB 189,800 ($26,000) in China. Furthermore, the Song PLUS EV Championship edition is set to be launched in Europe soon, expanding BYD's product range in the market there.
BYD's Seal adopts an ocean-inspired design concept, featuring a stylish and sporty exterior. It also incorporates BYD's proprietary CTB (Cell-to-Body) integration technology, which integrates the floor (battery cell cover), battery cells, and tray into the vehicle body, creating a high-strength structure. This reinforces the chassis structure, balances the vehicle's center of gravity, and significantly enhances vehicle safety and handling.
The Seal is equipped with the iTAC (Intelligent Torque Adaption Control) system, which adjusts and allocates torque output to the front and rear drive motors based on the driver's requirements, along with vehicle posture and wheel conditions. This enhances vehicle stability and comfort during driving, according to the company.
The premier compact sedan offers both rear-wheel-drive and all-wheel-drive versions. The standard rear-wheel-drive version delivers a maximum power of 150 kW and offers a CLTC range of 550 km. The long-range rear-wheel-drive version boasts a maximum power of 230 kW with a CLTC range of 700 km, while the all-wheel-drive version offers a maximum power of 390 kW and a CLTC range of 650 km.
Michael Shu, Managing Director, BYD Europe, says: "We are delighted to bring six of our latest NEV models to IAA, giving customers greater choices for eMobility. We have made significant progress in entering new markets in Europe. Just twelve months ago, we introduced our brand to Europe, and in less than a year, we created a presence for our brand in 15 European countries and opened over 140 stores. We are working in conjunction with the very best dealer partners to create a network that delivers premium customer services and retail experiences. BYD looks forward to expanding that further, giving more consumers the opportunity to experience the benefits and advanced technologies of BYD electric cars," reported AFP.
Reuters previously reported that Europe's carmakers fret over China's EV prowess at Munich car show, and try to produce lower-cost EVs and erase China's lead in developing cheaper models as Chinese EV makers, including BYD, Nio and Xpeng that are all targeting Europe's EV market.