China's First Applied Material plans to invest $270 million to boost PV film packaging capacity in China, Thailand, and Vietnam

10-30 17:59
By Kate Yuan
(JW Insights) Oct 30 -- China's First Applied Material (福斯特) is spending $270 million to build three new plants in China, Thailand and Vietnam that make encapsulation films and backstreets for solar panels to better serve the local markets and consolidate the company's leading position in the global photovoltaic packaging materials field, Yicai Global reported on October 30.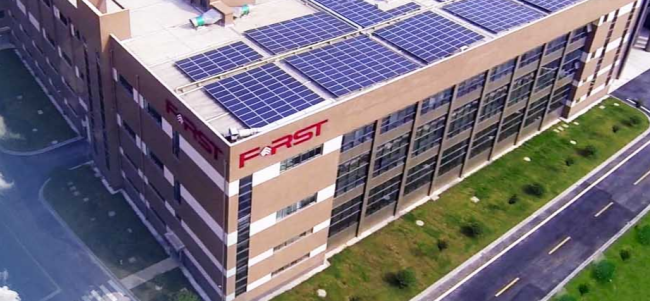 First will spend RMB608 million ($83 million) to construct a high-efficiency battery encapsulation film factory with an annual capacity of 300 million square meters in Hangzhou of eastern China's Zhejiang Province. It should be finished before December 2026, the company said on October 27.
There will also be a high-efficiency battery encapsulation film plant with a yearly output of 250 million square meters in Thailand, costing $159 million. It will take three years to build and should reach its designed capacity by December 2026.
The Vietnam plant, costing $27.7 million, will manufacture PV backsheets with a designed annual capacity of 30 million square meters. The factory should be up and running before December 2025.
Founded in 2003, First is located in Hangzhou of Zhejiang Province. It focuses on solar battery encapsulation materials and new materials including EVA film for PV module (solar EVA film) and solar backsheets.
Listed on the Shanghai Stock Exchange in 2014, the company has nine subsidiaries in China's Hong Kong, Zhejiang, Jiangsu, Anhui, and as well as Thailand.
Southeast Asia's PV module output is expanding rapidly and the company needs to set up adequate production facilities in the region to meet the growing demand of local clients, it said. The three factories will also allow First to supply its clients with a better range of solutions for solar panel packaging as more high-efficiency PV cells, such as TopCon cells, come onto the market, said the Yicai Global report.