Vivo unveils flagship smartphone Vivo X100 series with on-device generative AI capabilities

11-15 13:32
By Greg Gao
(JW Insights) Nov 14 -- China's smartphone maker Vivo launched its flagship phones, the Vivo X100 and X100 Pro, both equipped with on-device generative AI capabilities on November 13 in Beijing.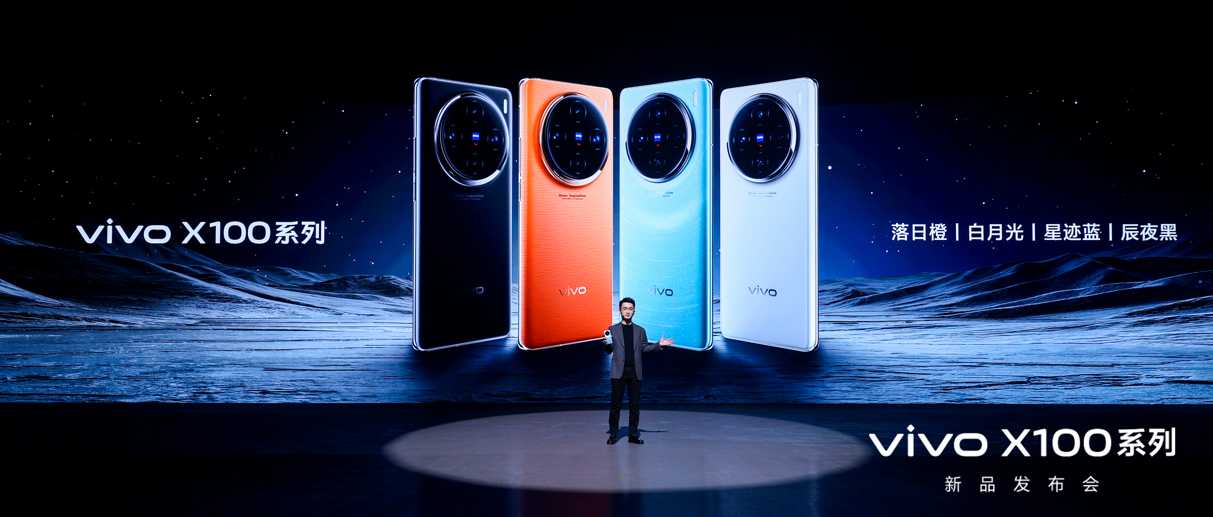 With a groundbreaking on-device large language model boasting 7 billion parameters and the capability to run a 13 billion parameter model, the X100 series positions itself as an AI-centric smartphone, starting at a price of RMB3999 ($548).
The X100 series deploys large-scale AI computing power on the device side and cloud services, comprehensively covering core application scenarios. The intelligent assistant function offers five major experiences: super semantic search, super Q&A, writing, creative imaging, and super-sensitive intelligent interaction, enhancing the intelligence of the X100 series, according to the company.
The new vivo phone has also adopted a new generation of self-developed imaging chips, and the newly introduced MediaTek Dimensity 9300 chipset.
The phone is powered by a new Zeiss optical photography system and the self-developed 6nm process imaging chip V3, undergoes a comprehensive upgrade in computational photography, a new super-sensitive portrait system, and the original image engine algorithm. It delivers improvements in optics, computing power, and algorithms for scenarios such as telephoto, portrait, night scenes, and videos.
With the support of the Vivo's self-developed imaging chip V3, the Dimensity 9300 achieves a breakthrough in key indicators such as CPU, GPU, APU, ISP, breaking the AnTuTu benchmark record with stronger performance and lower power consumption.
Additionally, the X100 series debuts the LPDDR5T memory globally, with a transmission rate of up to 9.6Gbps, complementing UFS4.0 and the Dimensity 9300 flagship platform.
It also introduces advanced battery technology, a comprehensive communication experience, and an intelligent operating system to meet users' higher expectations for a premium flagship smartphone, said the company.