ZF demonstrates mobility expertise in Shanghai

11-16 17:29
(JW Insights) Nov 16 -- German leading auto parts supplier ZF Group presented cutting-edge technologies in e-mobility, automated driving, vehicle motion control and integrated safety systems at a technology event, called the Next Generation Mobility Day, on November 13 in Shanghai, reported China Daily.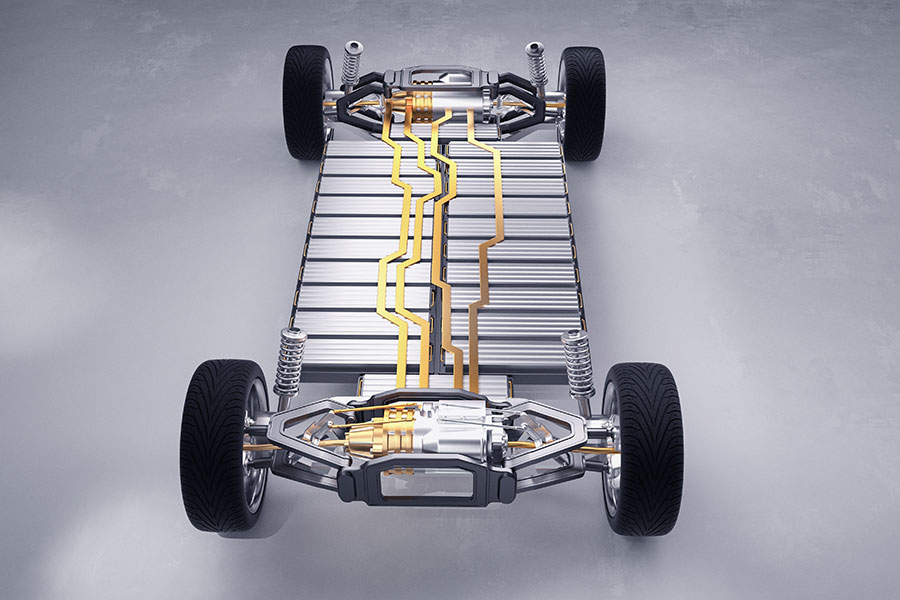 Among them, the new, purely electric-mechanical brake system made its global debut, which allows braking force to generate at each wheel by an electric motor without a hydraulic system and brake fluid.
ZF said that the next focus of competition in the auto industry lies in software-defined cars, with the essence being software-defined chassis, which stands as a crucial differentiating competitive advantage for the auto parts supplier.
With one of the most comprehensive portfolios of purely electronically controlled steering, brake or suspension systems for software-defined vehicles, ZF has integrated technologies such as steer-by-wire, integrated brake control and electronically controlled active damping through the cubiX software, allowing for more agility in steering, more stable high-speed driving and higher range and efficiency.
Several electric drive technologies also made its Chinese premiere on Monday, including the ultra-compact EVSys800 electric drive system and the I2SM magnet-free synchronous motor.
Since entering the Chinese market in 1981, ZF has strengthened China's role as one of its most important strategic markets. The country has become one of ZF's key bases for the global launch of products and technologies, the company said.
Stephan von Schuckmann, member of the board of management of ZF Group, said: "We continue to innovate and invest in China, where we have strong confidence and a long-term commitment," according to the China Daily report.
(Gao J/Yuan XY)