Swedish regulator ISP rejected Bejing-based MEMS manufacturer SMEI in a mems technology's transfer

10-13 20:21
Editing by Xin Lanhua
Beijing-based MEMS manufacturer SMEI failed to obtain Silex Sweden's export license of its MEMS technology, resulting in halting its fab production - FAB3.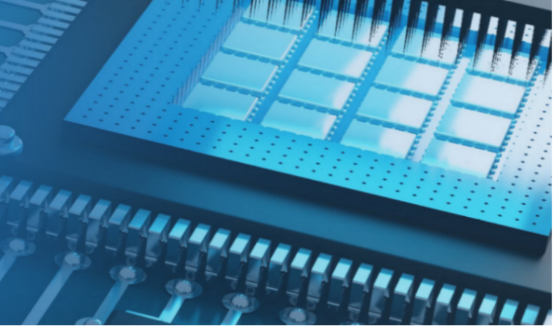 SMEI (Sai Microelectronics Inc.北京赛微电子股份有限公司) announced on October 8 that the Swedish ISP rejected Silex's application for a special export license to transfer its technology to SMEI. ISP (The Inspectorate of Strategic Products) is an independent Swedish Administrative Authority on strategic products.
SMEI said that this would not have a significant adverse impact on its finance and short-term operation but is harmful to its medium and long-term development. It will proactively seek possible solutions itself and minimize the adverse impact.
In November 2020, Silex Sweden submitted to ISP an application for exporting MEMS-related technology to Silex Beijing and lawfully manufacturing the first batch of MEMS products. The Swedish ISP's official rejection of the application, confirmed recently in an onsite meeting with Silex Sweden, suspended the transactions of MEMS manufacturing related technology, software, testing and analysis equipment. Also halted are the export of MEMS infrared microbolometer, MEMS accelerometer, MEMS gyroscope and related technologies. Furthermore, ISP prohibited Silex Sweden from appealing.
SMEI was founded in 2008 in Beijing. It has two lines of business - one is the MEMS proccess development and wafer fabrication, the other is GaN materials and devices. In July 2016, SMEI acquired Silex Microsystems AB (Silex Sweden, 瑞典Silex), a world-class pure-play MEMS foundry. Four months later, it established FAB3 in Beijing with the Chinese government's IC development funds, often referred to as the Big Funds. SMEI and the Big Funds jointly launched Silex Microsystems Beijing (Silex Beijing) in December 2015 at Beijing Economic-Technological Development Area in south-eastern Beijing.
ISP was created on February 1, 1996, after a decision by the Swedish Parliament for export control. ISP's task, among others, is to control the exports of military equipment and dual-use products.
In October 2020, the Swedish ISP began to restrict the transactions between Silex Sweden and Silex Beijing by insisting on export licenses. The Beijing and Sweden management teams filed applications to ISP, while consulting Setterwalls - one of Sweden's leading full-service and oldest law firms. It advised that there are relevant laws and regulations on exporting dual-use goods from Sweden and the European Union, including the Swedish National Security Protection Act. How these laws and amendments are interpreted and applied in practice are not certain now.
Despite complicated geopolitical changes, Silex Sweden and the Beijing company maintained communication with the Swedish government, insisting Silex Beijing's MEMS business would not be subject to military purposes nor pose any risks to public safety or human rights. And, when the two companies signed the technical transfer agreements in 2018, no Swedish laws and regulations restricted them. After one years' evaluation and communication, the Sweden ISP still vetoed the export license application.
As a result of the official decision and the onsite conference, Silex Sweden cannot fulfill its agreements with Silex Beijing on technology service and license signed in 2018, continuing to halt the technical cooperation suspended since the fourth quarter of 2020.
Silex Beijing has to rely on its own to explore its 8-inch MEMS production line techniques, involving more time and cost. The production orders to transfer from Silex Sweden to Beijing for the Chinese customers will be slowed down, too.
But the rejection will not affect Silex Sweden's worldwide effort on MEMS technique development and wafer manufacturing.
SMEI insisted that its semiconductor business, since the day of its launch, has been isolated from its previous navigation and avionics services, and does not involve military purposes, and poses no risk to public safety and human rights. SMEI explained that it had discarded the avionics and inertial navigation businesses. They added that SMEI has been operating in compliance with laws and regulations wherever it does its business.
SMEI said it would continue to communicate with the Swedish government and take any feasible measures whenever possible to minimize the adverse impact of the rejection and rely on itself for Beijing FAB3.