Leading Chinese global testing company TF Microelectronics reports rapid growth, handling about 80% of AMD's packaging and testing business

02-26 14:52
Editing by Li Panpan

China's leading packing and testing company TF Microelectronics (通富微电) said it completes 80% of AMD's packaging and testing business and will benefit from AMD's recent acquisition of Xilinx.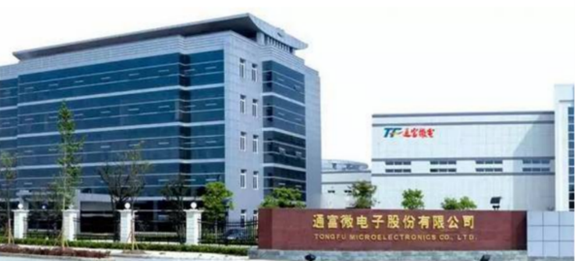 The company shared this information on its investor relationship management platform on the Shenzhen Stock Exchange on February 23.
Founded in 1997 and headquartered in Nantong in eastern China's Jiangsu Province, TF Microelectronics went public in 2007. It acquired 85% equity of AMD Suzhou and AMD Penang in Malaysia, expanding its production bases from four in China to five globally.
Through its efforts, TF Microelectronics achieved outstanding results in 2021. Its net profit attributable to shareholders of listed companies in 2021 is expected to be RMB930 million ($147.2 million) to RMB1 billion ($158.28 million), a year-on-year increase of 174.80%-195.48%, and the profit last year was RMB338 million ($53.5 million).
The rapid growth is attributed to the accelerated development of intelligent technologies and surging demand for electronic products from its international and Chinese customers in 2021. In the future, it will lay out packaging technologies and production capacities for Chiplet, 2.5D/3D, fan-out, wafer level, and flip-chip welding in high-performance computing, memory, automotive electronics, display drive, 5G applications, forming differentiated competitive advantages. Some of its products have crossed a break-even point in 2021 and will enter a profiting period, with its core business continuing to grow, said the company.