JW Insights: Chinese EEPROM memory chip companies go after the automobile electronics market with the potential to become global suppliers thanks to the enormous home market scale

06-20 17:57
By Li Panpan
More Chinese chip companies are embracing opportunities in the EEPROM's automobile market since the second half of last year, following its wide applications in consumer and industrial-grade products, reported JW Insights.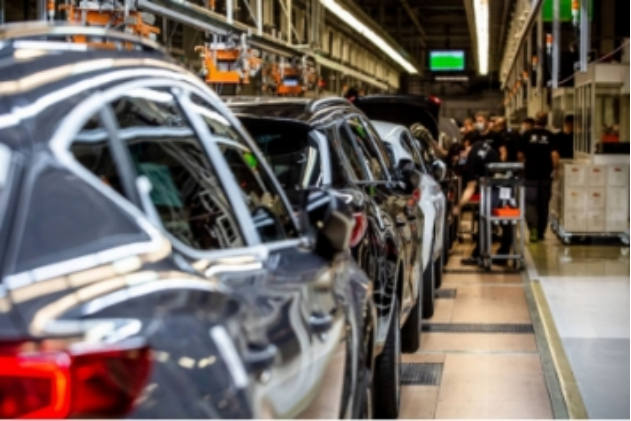 EEPROM is a general-purpose non-volatile memory chip with high reliability, longer life, and higher cost performance. Its market size is not large, with relatively stable growth. Traditionally independent EEPROM chips face competition from MCU integration and Nor Flash regarding 1/2/4Mbit capacity.

According to the statistics of Web-feet Research, the global EEPROM market size was about $717 million in 2020; CCID Consulting expects that the number will be close to $870 million in 2022.
The smartphone camera module is the largest single application market for EEPROM, but its growth has become limited by the fluctuation of the smartphone market. The JW Insights report pointed out that the automobile electronics market is becoming an essential driver for the growth of the EEPROM market. With the enormous size and ample room for growth in China's automobile market, more Chinese EEPROM suppliers will emerge not only for the home market but also for the global market.
An increasing number of car manufacturers and Tier 1 manufacturers need reliable EEPROM chips with stable reading and writing ability under different working environments.
Automobile EEPROM can be used in ADAS, intelligent cockpit, intelligent network connection, three-electric system, switch micro-motor, and chassis transmission. China Business Industry Research Institute estimated that the demand for automobile electronic EEPROM memory chips at 2.165 billion in 2021.
The A0 level, regarded as the touchstone to measure the performance of automobile-grade EEPROM, requires 4 million erasing and writing times at room temperature, 400,000 times at 145°C, and 100 years of data storage time at room temperature. The leading overseas automobile-grade EEPROM manufacturers have launched A0-grade products, while Chinese enterprises cannot produce.
Chinese companies with EEPROM products include Giantec Semiconductor(聚辰股份), Puya Semiconductor(普冉股份), Fudan Micro(复旦微电), Shanghai Belling(上海贝岭) and Fremont Micro(辉芒微电子), mainly focusing on consumer products such as mobile phones and industrial instruments and meters.
They entered the automobile market, expecting growth in a booming market with the higher added value of automobile EEPROM. Though there are still some gaps with international suppliers, there are factors that seem to favor more Chinese companies. In the time of chip shortages, international suppliers tend to focus on more value-added MCU solutions, leaving opportunities for Chinese EEPROM companies, said the JW Insights report.
Giantec Semiconductor is a good example of a Chinese supplier of automotive-grade EEPROM products with a broad distribution of automobile customers. It serves many Tier 1 and well-known car manufacturers at home and abroad, with an annual shipment of nearly 10 million pieces.
With more EV makers emerging and the trends of using more homemade substitutes in China, the local EEPROM suppliers are finding more chances to engage in cooperation with automobile manufacturers. An industry observer noted if Chinese companies could handle these opportunities well, the phenomenal domestic market scale could propel Chinese EEPROM suppliers to a global level.