Global semiconductor companies exhibit their latest tech at 5th China International Import Expo in Shanghai

11-10 16:52
International semiconductor companies, including Texas Instruments, Qualcomm, Renesas Electronics and ASML, have been showcasing their products at the China International Import Expo held in Shanghai from November 5-10, reported Yicai Global.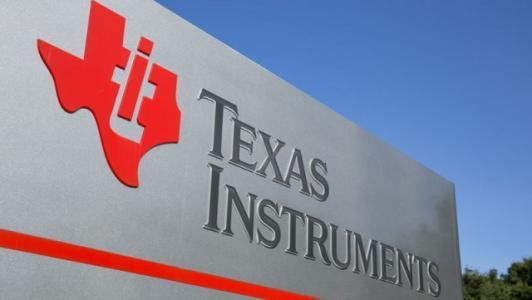 Texas Instruments exhibited some of the latest technological innovations at the CIIE this year, such as electric vehicle charging, vehicle electrification, autonomous driving assistance systems, and robots.
"We can develop products in China and sell them abroad," said Zhang Haitao, general manager of Texas Instruments China. The firm's second packaging and testing plant in southwestern China's Chengdu will be put into operation in the next few months, doubling the testing capacity at its Chengdu manufacturing base.
"Our long-term investment strategy for China did not change," Zhang noted, adding that the Chinese market is still one of the largest in the world, so Texas Instruments' strategy of continuously improving the local integrated support system remained the same.
This year's CIIE is the fifth consecutive one in which Qualcomm has participated. The US chip giant displayed in the gaming area the Dream Pro-VR, which adopts Qualcomm's fifth-generation Unbounded XR architecture to help the VR headset and cloud servers carry out collaborative optimization processing for the device's higher rendering capabilities. Visitors could wear the Dream Pro-VR to play virtual soccer or badminton.
Dutch lithography giant ASML Holding showcased its lithography machines, computational lithography, and optics and electron beam measurement products equipped with advanced process control capabilities at the CIIE this year, said the Yichai report.
Renesas Electronics, one of the world's three major automotive chip manufacturers, attended the CIIE for the first time this year. It displayed a number of advanced solutions for automotive, the Internet of Things, industry, and infrastructure, including several newly released products.
Renesas has become increasingly localized in China in recent years. Cooperation with Chinese companies, including Semiconductor Manufacturing International and Huahong Group, has intensified, as its local factories have continued to hike their capacity, Yicai Global said.
"The Chinese market is becoming and will remain important to Renesas," Lai said. "No matter how the external environment changes, China is one of the fastest growing markets." While keeping on expanding globally, the company will continue to stay in China and invest more, he added.