U.S. targets 28 Chinese Entities, including chip maker Loongson and server maker Inspur Group

03-03 15:21
By Li Panpan
(JW Insights) Mar 3 -- The Biden administration on March 2 announced export restrictions for 28 Chinese entities, including CPU maker Loongson and server maker Inspur Group, citing activities contrary to US national security, reported Bloomberg on March 3.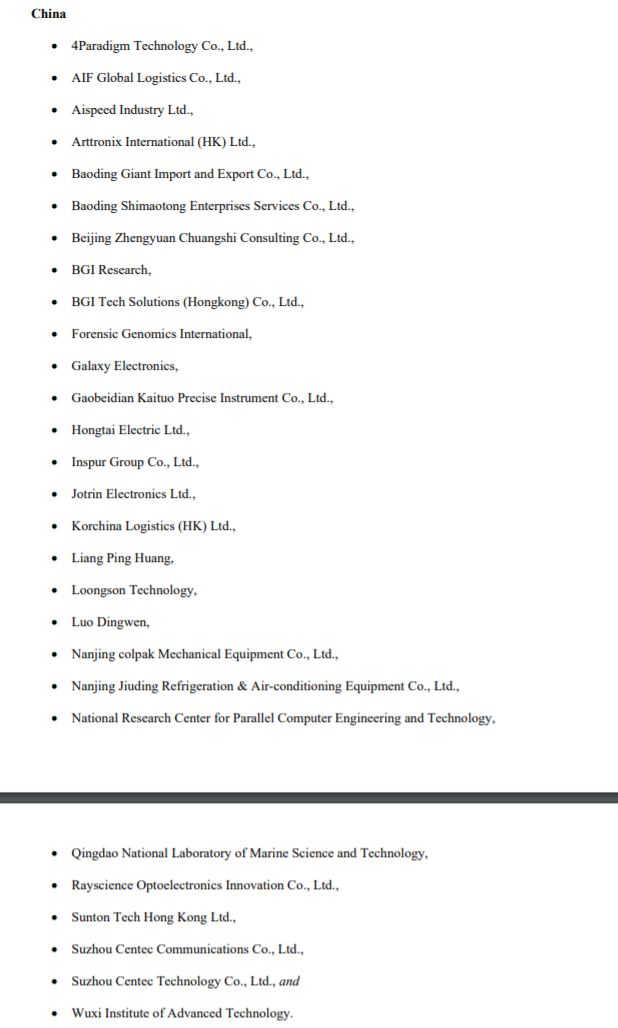 The U.S. Commerce Department added those companies to the so-called Entity List for acquiring or attempting to acquire US-origin items in support of China's military modernization efforts, said the Bloomberg report.
US companies are banned from exporting to the listed entities without prior government approval.
Among the notable China additions are Inspur Group, the state-affiliated maker of computer servers that's benefited from datacenter construction nationwide, and Beijing-based CPU maker Loongson.
Loongson is considered a potential alternative in the future for Intel chips, while Inspur competes directly with servers made by the likes of HP and Dell, said Bloomberg in the report.
Another company cited is 4Paradigm Technology Co., an up-and-coming AI unicorn backed by some of the world's biggest investors including Sequoia Capital, Goldman Sachs Group Inc. and Mubadala Investment Co. The US also added Chinese agencies such as the National Research Center for Parallel Computer Engineering and Technology and the Wuxi Institute of Advanced Technology, reported Bloomberg.
The companies and the Chinese embassy in Washington didn't immediately respond to requests for comment, reported the Wall Street Journal.
Inspur Group said the company is further verifying and evaluating, and there is no more information to share, reported China STAR Market.