Chinese Vice Premier Liu He calls for leveraging supportive policies and market forces in developing IC industry

03-03 18:51
By Gabby Chen
(JW Insights) Mar 2 -- Chinese Vice Premier Liu He made an investigative tour of some leading IC companies in Beijing on March 2 and chaired a panel discussion with their executives, calling for supportive policies from authorities to promote the development of IC industry and emphasizing the vital role of the market, reported Xinhua.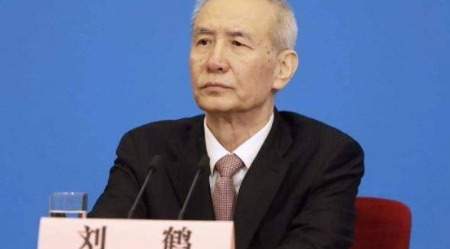 Liu's tour took place at a time of continued US moves against Chinese IC and technology companies and on the eve of the Two Sessions - the two annual national planning and policy review congresses.
Liu pointed out that the IC industry is the core hub of modern industrial systems and relates to national security and the process of China's modernization. Chinese President Xi Jinping attached great importance to the IC industry development and issued several vital instructions, which should be studied and implemented in depth.
Liu emphasized combining the forces of both governments and markets in developing China's IC industry. He called for formulating industry policies in line with national conditions and new situations, setting up pragmatic development goals and concepts, helping companies coordinate and trouble-shoot their problems, playing more of an organizational role in areas where the market fails, and guiding long-term investment.
Equal preferential policies should be given to domestic talents and treating foreign experts in the same way as with Chinese nationals, and help companies to introduce and bring up more talents, Liu added.
He called for attaching great importance to the vital role of market and the industry, establishing a research mechanism with enterprises as the main body, relying on entrepreneurs to achieve the healthy development of the IC industry.
Liu noted that China has formed a relatively complete IC industrial chain, and a number of outstanding companies and entrepreneurs have emerged. China's huge consumer market size and diversified applications are valuable resources and strategic advantages in promoting IC industry.
He said the country should adhere to international cooperation, make friends, expand openness and firmly maintain the stability of the global industry supply chain, according to Xinhua.