Huawei founder Ren Zhengfei reveals some details on how the company overcomes US tech sanctions and his vision for AI technologies

03-28 16:10
By Gabby Chen
(JW Insights) Mar 28 -- Huawei founder Ren Zhengfei delivered a speech in late February that went viral on China's Internet with some details on how the company reacted to the US sanctions: Huawei replaced more than 13,000 components with local substitutes and redesigned over 4,000 circuit boards in its products over the past three years. Its circuit board supply only lately stabilized as more homegrown parts became available.
Ren Zhengfei made his speech at a symposium of Huawei's Spark award on February 24, expressing his thanks to the public and academics who participated in the company's search for solutions to its technology predicament. Huawei launched its Spark Award - a business accelerator program in 2020. Universities and scientists from all over the world can take part in its various programs by proposing solutions to challenges put forward by Huawei. The winners receive prize money and the opportunity to work for Huawei, according to Yicai Global.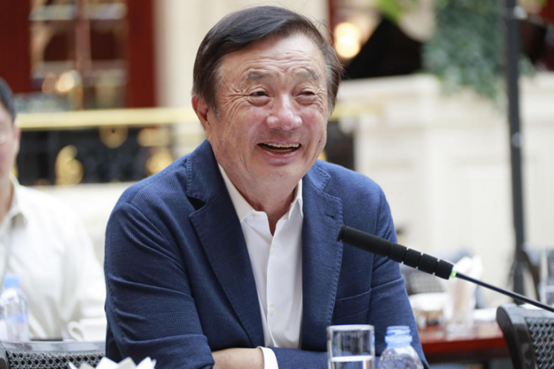 Huawei's research and development expenditure in 2022 is $23.8 billion, said a South China Morning Post(SCMP) report March 19, quoting Ren. Huawei will continue to expand its R&D investment.
It is also revealed that Huawei has made its own management system MetaERP software, which will be launched in April of this year. The software is fully based on its own operating system, database, compiler and language.
MetaERP has undergone the actual application in all departments of Huawei worldwide and has successfully passed the company's annual general ledger use. It has proven that the MetaERP is sure to be rolled out because Huawei's accounts are relatively complicated in the industry, said Ren.
Meanwhile, Huawei has released a number of design tools on Huawei Cloud to the public to address the supply disruption challenges, Ren added.
Regarding ChatGPT, Ren said Microsoft's OpenAI is not going to be the only dominant player in the field. The application platform, however, "is not something we will work on," The opportunity generated by ChatGPT means the industry will need more computing power, which will generate more demand for Huawei's products.
Ren commented on the growing popularity of artificial intelligence, stating that the competition among large-scale AI models will have its ups and downs. He also noted that AI companies' direct contribution to society is likely to be less than 2%, while 98% still comes from agriculture and industry.
Ren emphasized that the popularization of AI services requires 5G networks, and Huawei can only build the underlying AI computing platform, not the application platform. Therefore, attention should be paid to the potential of AI models in industrial and agricultural applications, where he believes they can have the most significant impact.
The Shenzhen-based Huawei was added to the US government's so-called Entity List in May 2019 over alleged national security concerns, thereby barring US companies from buying its products and from selling it their hardware and software without a special license.
The embargo included semiconductors not only made in the US but also those made in other countries using US software and technology, inflicting severe damage on Huawei's global supply chain and essentially cutting off its access to fifth-generation chips, said a Yicai Global report on March 20.