Chinese and Korean officials comment on China's restrictions on Micron products

05-23 19:30
By Gabby Chen
(JW Insights) May 23 -- China's restrictions on Micron products could reshape the nation's chip supply chains, bringing more opportunities to other competitive Chinese and overseas memory chipmakers, noted a China Daily article on May 23.
Chinese officials and experts stated that such a move is necessary to safeguard national security and is in line with international practices.
The comments came after the Cyberspace Administration of China (CAC) said in a statement on May 21 that products of Micron, a US-based global supplier of semiconductors, sold in China have not passed a recent cybersecurity review, and operators of the country's key information infrastructure should stop purchasing its products.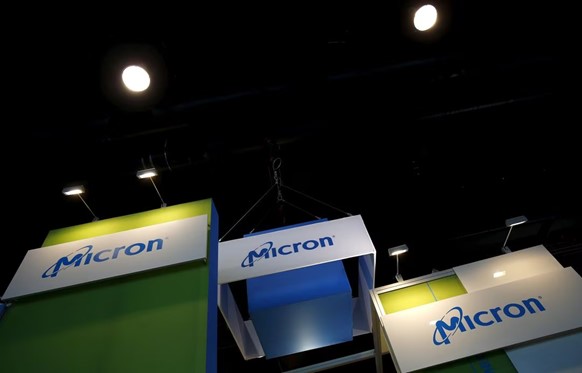 Wei Shaojun, a professor of integrated circuits at Tsinghua University and vice president of the China Semiconductor Industry Association (CSIA), said the reported export restrictions would further accelerate the development of the domestic memory chip sector.
"China's semiconductor industry is on the rise, with an annual investment of nearly $30 billion," Wei said, adding that China is also the world's largest semiconductor market.
Mao Ning, a spokeswoman of the Ministry of Foreign Affairs, said at a news conference on May 22 that the decision is to prevent relevant products' cybersecurity risks from endangering China's critical information infrastructure.
"China is a country of the rule of law. All enterprises in China should abide by Chinese law in their operations. Judicial authorities will investigate any suspected illegal activities in accordance with the law," Mao said.
The Cybersecurity Law outlines rules safeguarding critical information infrastructure - technology systems in sectors including telecommunications, transportation, and defense - that Chinese regulators believe would be vulnerable if they malfunctioned or leaked data, experts said.
Bai Ming, deputy director of international market research at the Chinese Academy of International Trade and Economic Cooperation, said the decision is in line with international practices in terms of placing greater emphasis on cybersecurity.
Countries such as the US are also adopting increasingly tougher security reviews on electronic products concerning data because data has become a key aspect of national security, Bai said.
"Chinese state-owned enterprises and their affiliates, at least, will stop buying Micron's products. And it could have a broader impact given the clear signal from the statement that Micron's products have cybersecurity risks," said a senior executive of a market research company on condition of anonymity.
Companies in the Chinese market have already started to avoid buying Micron's products since the government announced in March that the company was the subject of a cybersecurity review, the source added.
Micron is the world's third-largest maker of DRAM, or dynamic random access memory chips, which are flash memory chips widely used in smartphones, personal computers and servers, according to the China Daily report.
Micron accounted for 22.8 percent of the global DRAM market in 2021, behind Samsung's 43.6 percent and SK Hynix's 27.7 percent, according to market research company IC Insights.
The Financial Times reported in April that the US had urged South Korean officials to prevent its chipmakers from filling the market void if Micron was unable to sell its chips to China. Seoul has signaled it will not intervene to stop South Korean companies Samsung and SK Hynix from filling in a market gap after China imposed a ban on Micron, reported Financial Times on May 22.
Mao Ning criticized that such moves by the US are aimed at safeguarding its own hegemonic interests, saying that "Coercing other countries to impose export restrictions on China seriously violates the principles of the market economy and international trade rules. It is not in the interest of any party," said the China Daily report.
Youngjin Jang, the vice minister of the Ministry of Trade, Industry and Energy (MOTIE) of South Korea, commented on Micron's failure to pass the security review in China, stating that it is not expected to cause any losses to Korean companies such as Samsung.
When asked about the government's response to this issue, he emphasized that relevant matters should be determined by the companies themselves, without the need for government interference. It is believed that multinational companies like Samsung will take into account the interests of both sides and make comprehensive considerations, according to a Yonhap News Agency report.