German auto industry may suffer from EU's new anti-subsidy investigation against Chinese EVs

09-18 11:03
By Li Panpan
(JW Insights) Sep 18 -- The German auto industry has expressed concern that the new anti-subsidy investigation the European Commission launched against electric vehicles from China will lead to higher prices and make EU trade policy further protectionist, reported the Chinese version of German media outlet Deutsche Welle on September 14.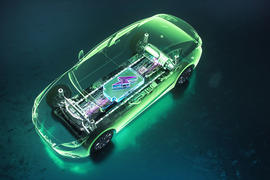 Gabriel Felbermayr, president of the Austrian Institute of Economic Research, said ;::that while China may be hurt more by punitive tariffs, Germany will be unable to sustain it. Germany is not only a major exporter but also has extensive production bases in China.
For example, BMW's (BMW) iX3 models are all produced in China. If the products enter Europe and need to pay punitive tariffs, these additional costs will be borne by the company itself. A rising EU-China trade war will hurt both sides, but the German auto industry could take a bigger hit, said Gabriel in the Deutsche Welle report.
The European Commission stated that the investigation was initiated based on the Chinese government's extensive subsidy policy for the automobile industry, covering the entire value chain. The Chinese government provides subsidies in various ways, including granting grants, lowering loan costs, and direct state equity participation.
China's Ministry of Commerce responded that the EU's move would have a negative impact on China-EU economic and trade relations and considered it an act of protectionism, according to the Deutsche Welle report.