The Global Memory Innovation Forum (GMIF) 2023 held in Shenzhen with JW Insights as organizer

10-08 18:01
By Kate Yuan
(JW Insights) Oct 8 -- The Global Memory Innovation Forum (GMIF) 2023 was successfully held in Shenzhen of southern China's Guangdong Province on September 21-22. Industry experts and representatives from upstream and downstream companies in the memory industry chain shared their insights on product innovation, technological evolution, and the coordinated development of the industry chain.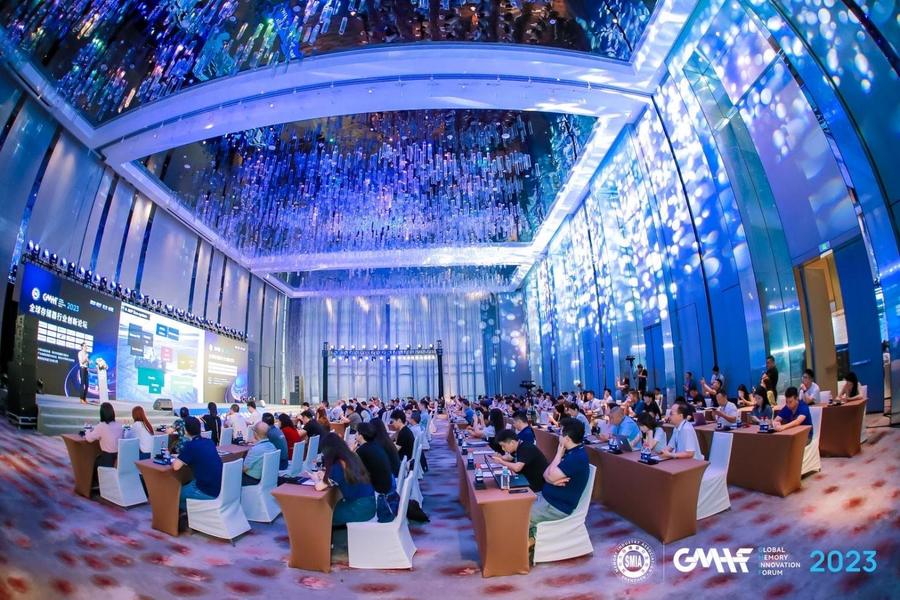 GMIF 2023 was hosted by the China Semiconductor Investment Alliance and Shenzhen Memory Industry Association, and co-organized by the Guangdong Integrated Circuit Industry Association and the Shenzhen Semiconductor Industry Association. JW Insights was the organizer of the event.
GMIF 2023 had a sub-forum - "The Memory Industry Ecosystem Forum sub-forum, which was held on September 21. It gathered representatives from domestic memory companies and leaders from the Shanghai Stock Exchange to discuss the localized development. They shared the latest market dynamics and technological trends, and explored ways to achieve win-win development.
Driven by significant demand, China has become home to the world's most vibrant clusters of memory chip and module companies. Executives from companies such as Quanxing Technology, Maxio Technology, and InnoGrit shared their practices and innovative achievements.
Representatives from companies including Attach Point Intelligent Equipment and Hemei Jingyi introduced empowering the memory industry through equipment, substrates, testing, and other aspects to promote innovation.
The main forum on September 22 invited representatives from leading companies in the industry chain to share innovation insights on technology, processes, products, and applications, exploring innovative solutions for the semiconductor and memory industry.
Executives from Silicon Motion, Phytium, Loongson, Tsinghua Tongfang, Biwin, LK-Auto, and Huawei introduced their company's innovative solutions.
A highlight of the forum was the announcement of the winners of the GMIF 2023 Annual Awards to recognize and encourage advanced enterprises that have made outstanding contributions to the global memory industry chain. Huawei, Phytium, Tongfang PC, Silicon Motion, Biwin, LK-Auto, Intel, and other companies were among the top winners. JW Insights has a detailed report on the award winner list.