Chinese CPU developer Loongson plans on shifting to 7nm process manufacturing

11-15 18:35
By Greg Gao
(JW Insights) Nov 15 -- China's chipmaker Loongson(龙芯) has begun research on its CPU product line entering the next-generation 7nm technology, with development beginning in 2024, said the company chairman Hu Weiwu.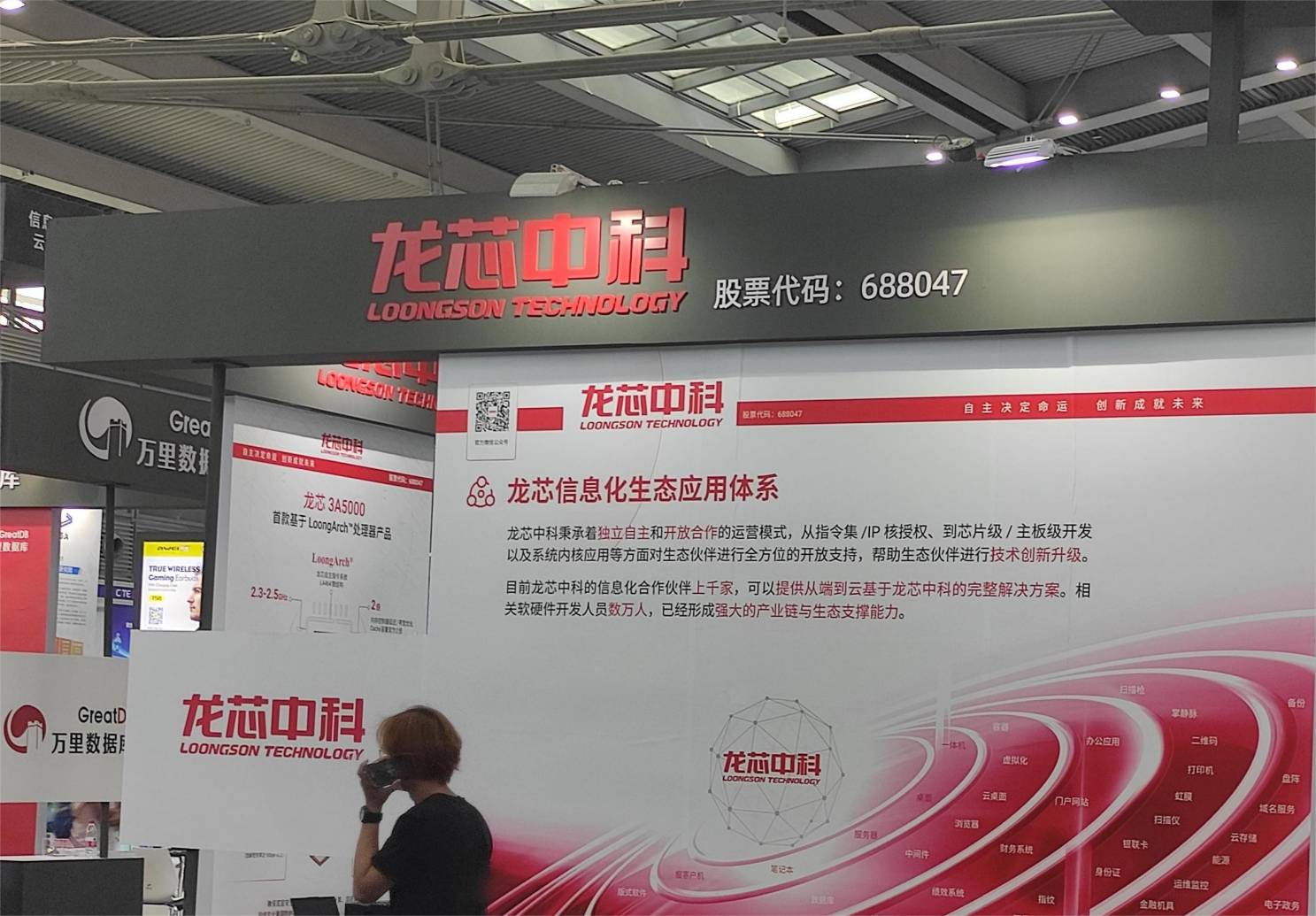 Hu stated at a recent company event that the 7nm advanced process is anticipated to increase the performance of Loongson's 3A7000 CPU by 20-30%. Relevant IP and test chips will be developed next year (2024), according to a report by DigiTimes on November 14.
Loongson's 9A1000 graphics card includes an AI accelerator and performs comparable to the AMD Radeon RX550, said Hu. It will be released in the third quarter of 2024.
Loongson was previously unable to focus heavily on the server market due to its CPU's limited number of cores. However, it has become more prevalent after the release of the 3C5000 and 3D5000. Hu believes that by introducing its 6000 series (3D6000, 3E6000, and 3C6000), it will be able to achieve greater success in the server industry.
Zhaoxin Semiconductor(兆芯), another Chinese CPU designer focused on government bidding, currently uses 16nm manufacturing technology for its higher-end PC CPUs, the KX-6000G series, and server processors, the KH-40000 series, according to industry sources in China.
Phytium Information Technology(飞腾信息技术), a Chinese company known for its FeiTeng series processors, also incorporates 16nm process technology into the FeiTeng S2500, its latest server CPU, according to the sources.
Phytium had planned to use 7nm manufacturing technology for the Feiteng Tengyun S5000, a next-generation server CPU, prior to the US chip export ban, according to the DigiTimes report.
Founded in 2008, Beijing-headquartered Loongson Technology focuses on processors, related chips, and software and hardware solutions. It went listed in June 2022 on Shanghai Stock Exchange's STAR Market.
The company operates branches in Nanjing, Hefei, Jinhua, Shanxi, Guangzhou, Xi'an, Wuhan, and Chengdu.